Abiqua Animal Clinic has been providing quality care to animals in Silverton, Oregon and the surrounding area for over sixty years.

Abiqua Animal Clinic is a single doctor practice who provides care to animals both large and small.

Our doctors and staff aim to provide the best possible care for your pets and farm animals.
---
We are now offer online scheduling for our in clinic visits.
We provide email and text reminders for your convenience.
If you would like to have your pet's photograph added to your account we can send your adorable picture on the reminder post card, please email us at aac@abiquaanimalclinic with the name of your pet and yourself. If you would prefer your pet can stop by any time and we can take the picture for you or at the time of your next visit.
You are welcome to schedule online
HERE
Or feel free to give us a call 503-873-3691
---
We are always accepting
new patients!

If you have been seen at a veterinary office prior to your first visit feel free to let us know and we can get your records prior to your visit.

We are happy to track it down for you.
If you have that information on hand feel free to bring it with you so we can ensure your pet is up to date on the appropriate vaccinations as well offering knowledge of medical history and potential concerns.


This information helps us provide the best for your pets overall health and longevity.
Call today to schedule your appointment.
503-873-3691
---
Our office hours are

Monday Tuesday Thursday and Friday 8am to 6pm


Wednesday 9:30am to 6pm

Saturday 9am to Noon


We do surgical procedures and dental cleanings Monday through Friday.

Most patients are dropped off between 8 and 9 am.

If you have an emergency after hours please leave a message and the doctor will call you back promptly.
Our phone number is 503-873-3691


---
We participated in
Silverton's 86th Annual Pet Parade May 20th and had a Blast!
We had an amazing time at the pet parade, thank you to all who joined us in our float! We all had a great time creating our float and new t-shirts and all the little details that made it fun to put together. We were especially excited that Abi the cow joined us in the parade! We all hope you and your animals enjoyed the parade as well!
We look greatly forward to next year!
Schedule your appointment today.
503-873-3691


---
We offer farm calls for your large animal needs.


We provide assistance for large farm operations and hobby farms.
We aim to meet our individual clients needs that best fit their goals as animal owners.
Valuable information can be obtained by seeing your animals in their home environment.
Discussing feed and minerals, parasite potentials, and vaccination recommendations are just a few of the topics we can assist you in.
We ask that the animals to be examined be contained for the examination.

If you do not have adequate facilitates please discuss with us the handle-ability of your animal so we can ensure we are fully prepared for the visit.


---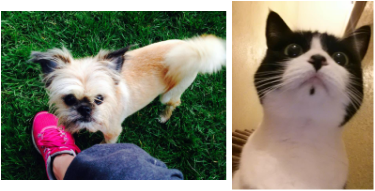 We also provide House Calls for small animals.

Whether you have multiple pets needing seen at once, inability to transport or just need the convenience, we offer the option for us to come to you.
---



Abiqua Animal Clinic
805 Oak Street Silverton Oregon 97381
Phone: 503-873-3691 Fax 503-873-4522 Email: aac@abiquaanimalclinic.com
---