Our mission is to serve our clients and their animal companions to the best of our ability through quality veterinary care, exceptional customer service, and clear client education.

We strive to establish and maintain a long-term relationship with every client based on compassion, respect, trust and empathy.

We are committed to serving you, your family and our community today and for generations to come.




Abiqua Animal Clinic has been providing quality care to animals in Silverton, Oregon and the surrounding area for over sixty years.

Dr. Brian Dietrich acquired the clinic from
Dr.Phillip Andrews in 2009.

Abiqua Animal Clinic is a three doctor practice who provides care to animals both large and small.

Our doctors and staff aim to provide the best possible care for your pets and farm animals.
---
We are always accepting new patients!

If you have been seen at a veterinary office prior to your first visit feel free to let us know and we can get your records prior to your visit.

We are happy to track it down for you.
If you have that information on hand feel free to bring it with you so we can ensure your pet is up to date on the appropriate vaccinations as well offering knowledge of medical history and potential concerns.


This information helps us provide the best for your pets overall health and longevity.
Call today to schedule your appointment.
503-873-3691
---
Our office hours are

Monday through Friday 8am to 6pm

Saturday 9am to Noon


We do surgical procedures and dental cleanings Monday through Friday.

Most patients are dropped off between 8 and 9 am.

Acupuncture is available on Wednesdays.



If you have an emergency after hours please leave a message and the doctor will call you back promptly.
Our phone number is 503-873-3691


---
Stay tuned for our MONTHLY SPECIALS!
Follow us on Facebook and updates will be posted there as well!


SUMMER IS HERE!!!
Abi and Qua want to remind you of the upcoming Specials.

August is Dental Awareness Month we offer 10% off all routine dental cleaning procedures!

Schedule your dental as soon as possible as this month fills up fast!

CALL TODAY and we can answer any questions you may have regarding our upcoming specials. 503-873-3691 We would love to assist you



---
We offer farm calls for your large animal needs.
We provide assistance for large farm operations and hobby farms.
We aim to meet our individual clients needs that best fit their goals as animal owners.
Valuable information can be obtained by seeing your animals in their home environment.
Discussing feed and minerals, parasite potentials, and vaccination recommendations are just a few of the topics we can assist you in.
We ask that the animals to be examined be contained for the examination.

If you do not have adequate facilitates please discuss with us the handle-ability of your animal so we can ensure we are fully prepared for the visit.


---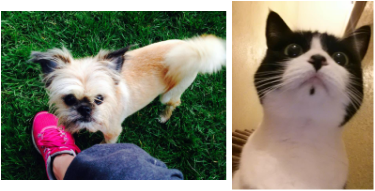 We also provide House Calls for small animals.

Whether you have multiple pets needing seen at once, inability to transport or just need the convenience, we offer the option for us to come to you.
---



Abiqua Animal Clinic 805 Oak Street Silverton Oregon 97381
Phone: 503-873-3691 Fax 503-873-4522 Email: aac@abiquaanimalclinic.com
---